Why Is Chana Dal A Must-Have Indian Cuisine In Our Diet?
Posted by Admin on September, 17, 2021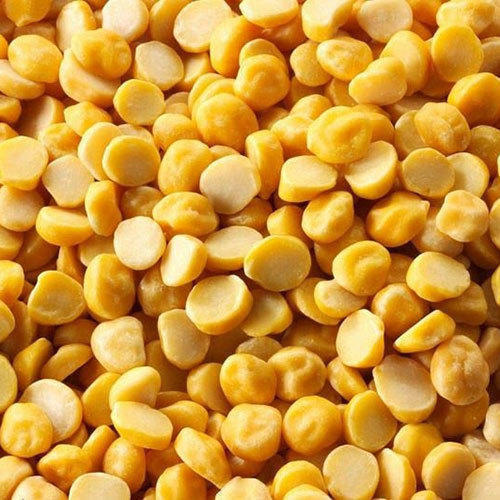 Chana dal is the crucial substance used in many Indian cuisines. Being a rich source of protein, it has several health-related benefits as well.

It is essential to have some energy while consuming with roti or parathas. It has been a favourite item for breakfast as well as lunch for the people who are doing regular exercise. Many vegetarians use it as the top alternative to meat. Apart from this, it keeps us energetic, active and maintains our glucose metabolism by having B-complex vitamins.

It reduces inflammation and is rich with antioxidants content for keeping ourselves always healthy. Wholesale Chana Dal Supplier in India has superior sales in India and other nearby Asian countries.

Health Benefits from Chana Dal:
It initiates the weight loss phenomenon for bulky people. Its high nutrition value and good grain fiber content are extremely helpful for blood circulation and regulation of bp level.

If you are having hair damage or a hair fall problem, you must add chana dal to your regular diet regime.It has folic acid for strengthening the hair roots and scalp for preventing hair fall.

Out of 30 grams of chana dal gives 6-7 grams of protein content. It is the type of superfood to save you from several illnesses and boost your inner immunity.

Different Ways to Consume Chana Dal:
There are some tasty meals by which we can easily consume chana dal. It is not necessary to eat via Dal makhana or another conventional homely cuisine.

• Pancake: It is a very nutritious and healthy option for breakfast. Soak the chana grains overnight and then blend the flour into a smooth pancake. Pancake has been a tastier recipe for our breakfast meal.

• Hummus: Another easy and quick snack recipe is hummus. It adds chana dal and fills your body with fiber and protein. Its calorific value is within limits and hence it incorporates a weight loss regime.

• Soup: For casual evening meals, soup made with chana dal is superior and mild food for our health. Sometimes, it is important to get rid of junk foods and try something new with the same nutrition values. It is extremely deep and light. You frequently sip most of this soup to get a daily dose of protein as well.

• Bhurji:Move over the egg, potato, and paneer bhurji. Bhurji made with chana dal has a separate fanbase. It will have chopped capsicum and soya granules. Hence, it has the same protein content as we have in paneer or egg bhurji. We can convert it into a roll via paratha or roti. Sometimes, people like to make a sandwich with it.

There are many Wholesale Chana Dal Suppliers nearby us and it is easily available in any store or supermarket. Make sure to have the packaged material instead of open chana dal.

Nowadays, we are frequently bending towards junk meals like pizza, pasta, and burger, and hence it is a concern to balance with our regular diet meal. So, we should consume chana dal twice a week so that we get rid of any unexpected ailments.
This entry was posted on September, 17, 2021 at 13 : 29 pm and is filed under Chana Dal. You can follow any responses to this entry through the RSS 2.0 feed. You can leave a response from your own site.